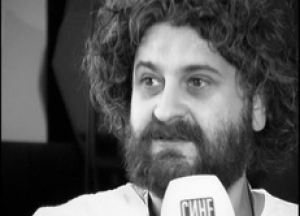 Andrei Silvestrov
Born 1972 in Moscow / lives and works in Moscow
Andrei Silvestrov, independently and in co-authorship, is a director of many short films and video projects, full-length films and documentaries. He is one of the founders and the program director of the Cine Fantom club.
Silvestrov graduated from the Art History Faculty of the Russian State University for the Humanities and Workshop of Individual Direction under Boris Yukhananov.
He is a regular participant at film festivals in New York, Moscow, St-Petersburg, Edinburgh, Vienna, Graz, Brussels, Munich.
"A Forest inside a Forest" film is a collaborative work of the artists with Andrei Monastyrski and the "Collective Actions" group.