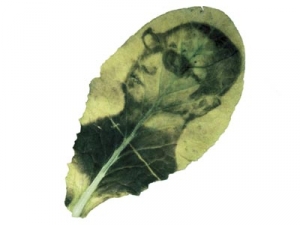 Vadim Fishkin
Born 1965 in Penza, Russia / Lives and works in Ljubljana
Vadim Fishkin has always been considered the heir to the Russian avantgarde traditions with his inclination for total vision of the world and belief in constructive utopia. The artist's work thrives on the rich energy of nature's elements – water, fire, snow, light, as well as on the possibilities offered by modern technology – video broadcasting, electronic networks, communication devices, climate-control systems, etc. In his art the artist defies the idea of the power of God by "stopping the sun and offering the viewer to push buttons to try and change the world.
While the avant-garde utopia has been criticized for being a painful and traumatizing experience, Fishkin himself does not have any illusions about the role of art in the modern world. He regards art as a laboratory for trying out various utopias that seem to no longer stand a chance of being taken seriously by anyone. In his project "The Magic Button", demystifying the magic of the "red button", the viewer is offered to press a button and an automated voice goes "There's no magic in here…Only electronic relays, projections, lighting effects and … bubbles". And, indeed, special lighting is switched on and bubbles start falling from above".
The artist still has some faith in the transforming power of the art. Knowing that artists no longer have the might and instruments to change the humanity for the better, Fishkin sets forth the last argument – he announces to the world that against all odds the Artist still exists. His famous project "Lighthouse" is dedicated to this idea. Fishkin installs a light (light source) synchronizing its pulsation to his own heartbeat. "Wherever I go, the artist says, the signal from the sensor on my body transmits my heartbeat". In Vienna the golden crown of Vienna Secession building was turned into the "Lighthouse", in Rotterdam a small lamp was installed in the window by the entrance to Boijmans Van Beuningen Museum.
In Moscow the heartbeat of VadimFishkin will be pulsating in the clock tower of the Pekin hotel, as well as at the entrance to the "Impossible Community" exhibition. Passers-by will look into the museum's window to find a cosy lamp flashing inside.